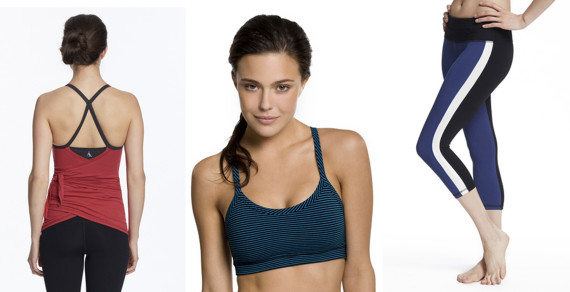 At some point, when you start finding your groove in your yoga lifestyle, you may find yourself with the desire to improve your yoga clothes to reflect your commitment. While a simple t-shirt and pajama pants may work for you at first, but as you get more committed, you will most likely want to buy some basic yoga clothes. When getting started, there are a few easy yoga clothes that every person needs.
The number one go-to item is a good pair of workout leggings. There is a significant distinction between more casual leggings that are not made for exercise and workout leggings that are explicitly designed to help the body when practicing yoga. Your first go-to pair should be as elastic/tight as you find comfortable. Some prefer a form-fitting second-skin quality while others like a loose style. Whatever works best for you is the style you should try.
As you progress to more challenging poses and are holding them longer, a sports bra is essential basic yoga clothing, especially if you have larger breasts. A good sports bra can actually help improve your balance and allow you to keep poses longer. Look for something that is soft and feels comfortable but also wicks out sweat and moisture well.
While some are comfortable in just their sports bra for a yoga class, many feel a bit more modest and want something to cover up a bit more. A tank top or t-shirt that works best is one that is longer than a normal shirt, so it does not ride too high when you are stretching overhead or doing a back-bend. Tank tops usually work the best, since they help to prevent some chafing caused by stretching of fabric that can occur in the armpit. But if sleeves will make you more comfortable in class, that matters more!
When gathering your easy yoga clothes foundations, don't forget something to wear if it is cold. At some point, we all have experienced what happens in the middle of a class when the air conditioning in the room gets too cold. Even adjusting it won't change the temperature in enough time. Or when finishing a Kundalini Yoga class with a meditation session, having a backup article of clothing that is a bit warmer can be a lifesaver. For an easy space saver, use the hoodie as a makeshift yoga bag holder, so you do not have to bring anything additional to class.
With these foundational articles of clothing in place, you are off to a good start. As you buy more clothes, remember to invest in good quality clothing that may end up saving you more money in the long run since you are less likely to have to replace it. Don't be afraid to try an article of clothing that is slightly different than what you normally would buy. You may find out you like it even more! And while everybody always goes for classic black and gray when they first start buying yoga clothes, go for the bright and colorful ones! The colors can help boost the mood and help you perform even better in class!